Social Distancing Got You Bored At Home? Here Are Some Fun Ideas to Keep You Busy
As I'm writing this, millions of people across the world are being forced to stay home. It's an extraordinary time in history indeed.
I, myself, am not under official government-directed lockdown at the moment (though that can change at any time depending on how things progress in Canada), but I've choosing to stay at home anyways. First, to protect myself, as I do have an underlying health condition that makes me vulnerable to particularly to respiratory infections. And second, to do my part as a responsible citizen, as we scramble to "flatten the curve" as a nation.
It's been a week and a half of staying home, and like many of you, I'm getting bored out of my mind. So what can we do to keep ourselves busy and productive while staying inside?
Here are some fun (and inexpensive, I know money's probably tight right now) ideas I gathered for us all.
Enjoy!
This post contains affiliate links, meaning, at no additional cost to you, I will earn a commission if you click through and make a purchase. As an Amazon Associate, I earn from qualifying purchases. Read the full (warning: it's boring) disclosurehere.
What To Do When You're Bored At Home
1. Play online escape games. It's a great way to hone your problem-solving skills and it might just teach you a thing or two—like the Morse code. Here's a website where you can play online escape games for free.
2. Take indoor portraits at home. I have more pictures of my cats now more than ever.
3. Meditate. Here's my favourite "freemium" meditation app to help you get into meditation or elevate your practice.
4. Organize your closets and drawers. Finally, you got the time!
5. Take an online course such as this one that will teach you how to use the herbs and spices in your kitchen pantry to heal naturally or this course that promises to show you how to breathe your way to your best self with powerful yogic breathing techniques.
6. Start a gratitude journal. Note down 3 things you're thankful for every day.
Related: How to Start Journaling and Fall In Love With It
7. Listen to audiobooks. Here's a great (and free) app that will allow you to borrow audiobooks from your local library.
8. Have a tea party with your family.
9. Download a fitness app like the Johnson & Johnson Official 7 Minute Workout app that'll help you a good workout even in your living room.
10. Write a letter to your future self about what you're going through now, how you feel, and the lessons you're learning/you've learned.
11. Make a vision board.
12. Reduce anxiety by taking on a colouring project. That's right, colouring is not just for kids you know! Here's a best-selling printable colouring book from Etsy that you can download and print at home.
13. Write. A short story. A poem. Or a letter. Write whatever comes to mind and whatever makes your heart rejoice.
14. Improve hand mobility with these exercises from Harvard Health.
15. Brush up your resume and LinkedIn profile.
16. Create your own tinted lip balm using old lipsticks and this recipe.
17. Watch films and TV shows that you never had the time to watch.
18. Running low on fresh food? Try regrowing veggies like celery, lettuce, bok choy, and carrot greens at home. Here's how.
19. Clean up your social media accounts.It's time to do some decluttering and close the accounts you no longer use.
20. Get your budget under control. Here's a printable budget planner you can download and print instantly.
21. Start a virtual book club with your family and friends.
22. Ask yourself these questions for deep personal insight.
23. Bake cookies with whatever ingredients you already have in your fridge and pantry.
24. Learn Qigong meditation. The ancient holistic practice combines deep breathing with movements that'll help improve flexibility and direct energy throughout your body.
25. Organize your old photos and create a photobook online.
26. Discover your own inner musician by making your own music with this free online tool.
27. Have your own improv night with your family.
28. Deep clean your house.
29. Try on the clothes in your closet and see if you can find new ways of combining them into new outfits.
30. Go through old family videos and make a custom video montage with this free online video creator.
31. Sit by a window or on the balcony and make a sketch of the scenery outside.
32. Give yourself (or your partner) a relaxing foot massage.
33. Rearrange your furniture. If you're feeling out of sorts because you can't go outside, rearranging your furniture might just do the trick.
34. Try a new makeup look.
35. Make egg art. Easter is just around the corner so this is the perfect time to make some egg art. Here's a list of all the best egg art ideas to help you get started!
36. Make your own nourishing hair mask with 1 teaspoon of honey, 1 egg, and 1 tablespoon of apple cider vinegar.
37. Create your unique T-shirt design using this tie-dye trick and a couple of bottles of wine.
38. Make healthy fruit smoothie ice cubes that'll give you boosts of disease-fighting antioxidants.
39. Read travel blogs and make a list of all the places you want to visit.
40. Practice your dance moves. Here's a great Youtube playlist that'll teach you those smooth moves you see on Tik Tok.
41. Catch up with an old friend over the phone.
42. Craving a snack? Make a batch of candied orange peel. It's (relatively) healthy!
43. Rewatch a favourite film. Titanic, anyone?
44. Gain new knowledge by playing trivia. Here's a website where you can play for free.
45. Research your town's history. I'm sure you'll find a haunted tale or two!
46. Watch videos of Disney rides on Youtube. Just search "Disney ride-through" and go nuts.
47. Make your own bucket list.
48. Train yourself to become the next Sherlock Holmes by solving mysteries on 5 Minute Mystery.Create your account for free and start solving!
49. Give yourself a steam facial. All you need is a large bowl of hot water and a towel that you can put over your head.
50. Start a story chain with your friends. Each of you write 10 sentences, pass it to the next person, and repeat as many times as you need to finish the story.
Do you have any ideas for fun things to do at home? Let me know via the comments below!
Stay healthy and stay safe!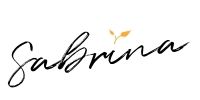 Recommended Articles in Home and Living:
Easy Ways to Keep Your House Clean and Organized
30+ Rainy Day Date Ideas to Try With Your Partner
How to Declutter for Beginners
Videos
1. 50+ Things To Do When You're Bored at HOME -GIRL CRAFTS YOUTUBE REWIND 2020 -Best Girl Crafts Videos
2. 50 things to do when you're bored at home ☂
3. 50 Things to do When You're Bored!
4. 50 productive things to do when you are bored
5. 50 Minecraft Things to do When Bored at Home