•Makaing Cremation Arrangements can be overwhelming, stressful, and cause unnecessary buradens on you and your family. We understand your pain and grief, and we care. We ease your burdens from start to finish.
a
•Cremation costs with our simple and easy direct online cremation services are inexpensive, and our high level of caring for your needs is very important to us as cremation providers. Many people ask "Is there affordable cremation near me?" and the answer is, yes. We provide affordable cremation with our direct cremation services for the entire Dallas, TX and Fort Worth, TX metroplex.
•Our Promise of helping families with end-of-life needs while making the process easy has been kept in our two decades of experience. Our family owned cremations service and Crematory is trusted by thousands of families, because caring matters. With one phone call, we will ease your burden by taking care of your needs from start to finish. That is our promise to you. From just $795, no hidden fees.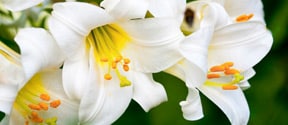 Affordable Cremation
Average Cost of a Cremation Dallas will soon exceed the standard funeral offered by funeral homes in the DFW, Texas metroplex because people find cremations give them the best choice for celebrating the life of their departed. Direct cremation is a dignified way to pay your last respects while leaving you with more options for handling the remains. While our prices are thousands less than typical funeral homes in the Dallas, TX and Fort Worth, TX areas, you don't sacrifice dignity nor respect. Our services provide help and avoid unnecessary costs. We aren't a franchise, we're a local cremations service who cares about the handling of your deceased loved one. When you call, you will talk to an understanding owner. Prices from $795, with no hidden fees.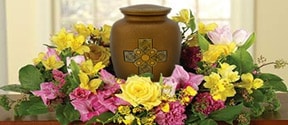 Our Crematory
Once your deceased loved one has been placed in our care they are treated with the utmost of respect and dignity. Our new state of the art crematory located in the Dallas, TX Fort Worth, TX Metroplex is run by licensed and caring certified technicians. They have extensive experience that other area crematories simply don't. Our crematory is licensed, fully insured, and undergoes regular rigorous inspections to meet the qualifications regulated by the State of Texas. You can have the peace of mind knowing when the process is complete at our crematory, the cremated ashes (cremains) are those of your loved one. Depending on how you have decided to celebrate the life of your loved one, the cremains are placed in either a temporary urn, or a decorative urn of your selection.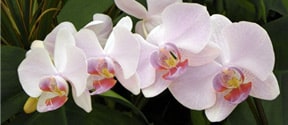 Simple Online Arrangement | Average Cost of a Cremation Dallas
The death of your beloved is the most difficult time to face. During this time, stress and emotions run high. It's hard to reduce the feelings of loss and confusion. This is why online cremation planning has become the method of choice for those in the Dallas, TX, and Fort Worth, TX Metroplex. We are the areas preferred providers when it comes to quality care. After you contact us, all of the necessary plans can be done 100% online with our simple-to-fill-out forms. This allows you to fill out the forms online in the familiar surroundings of your own home, without any added stress. Our online process not only takes away some of your burdens, we have also made it affordable and dignified. Should you have any questions through the process, we are here to help you in your hour of need.

Cremation Services with Care | Average Cost of a Cremation Dallas
Choosing our service over the high cost of a traditional funeral is a deeply personal decision. Direct cremation service is becoming more and more normative in our society for many practical and personal reasons because it just makes sense. It relieves families from the financial burdens of traditional funeral homes in the Dallas, TX and Fort Worth, TX area. The NFDA projects less than 30% of families will choose typical funeral services over cremation services in the near future.
This isn't just because cremations service costs less, often saving families anywhere from $9,000 to $15,000 in funeral arrangements. Our cremation service offers choices in how the deceased's family and friends can memorialize their loved one. This is one reason why so many are pre-planning with us ahead of time. Depending on what they decide to do with their cremains, many will even pick their decorative Urns ahead of time, while others will leave the choice of selecting from our Urns based on the family members' individual taste. As cremation providers, we provide you with the service and dignity you deserve.

Others will elect to go with our simple package ($795) that comes with a temporary Urn if they decide to scatter the cremains at a place of memory, out at sea or an area that meets the deceased one's last wishes. It's common for some people to retain a small amount of their loved one's cremains in a smaller decorative urn to keep in their possession. This provides comfort for times of mourning and remembrance. The options are endless in what to do with your beloved ones remains.
Is it time for you to make final arrangements now? If so, you need someone with a strong shoulder and a heart of compassion and caring. This is where our cremation services are set apart from the rest. With one phone call, you will receive everything you would expect from a professional cremation provider. It is our honor to serve communities in the Dallas, TX and Fort Worth, TX Metroplex. We are here to meet your needs 24 hours a day, seven days a week, 365 days a year with caring cremation services that fit your needs.
If you are in need of a professional cremation provider we are here to care for you with dignity and respect. Our family is here to help your family with professional service in your time of need.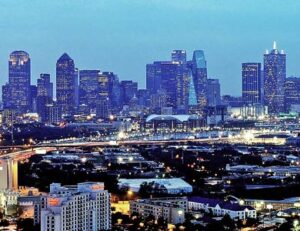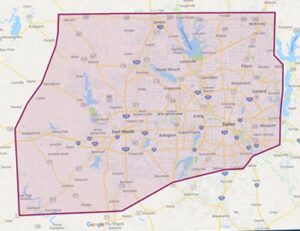 Videos
1. How much does cremation cost?
2. Jeff – What is "Low-Cost" Cremation?
3. Direct Cremation 101
4. Cremation Service Dallas Texas $675
5. THE CREMATION PROCESS