You can't turn back time, but you can choose to age gracefully. You can embody this attitude (hey, age is just a number), and practice gracefully getting older with a collection of anti-aging skincare products decorating your vanity.
Among anti-aging products, night cream is the grande dame. The passage of time may show up on your complexion as wrinkles, fine lines, age spots (and other sun damage), crepey skin, and loss of skin elasticity. An anti-aging night cream will target these issues,providingnourishment and repairingyour skin while you sleep. With consistent use, you'll wake up with softer, smoother, younger-looking skin.
Whether you're in your twenties or eighties, you can benefit from an anti-aging night cream. Whilelifestyle choices, like reducing exposure to the sun and not smoking,canprevent wrinkles,the nightly application of an anti-aging cream will help deter fine lines and/or smooth out the ones you've already got.
If you're looking for an anti-aging cream that really works, check out ourrecommendations to find the right one.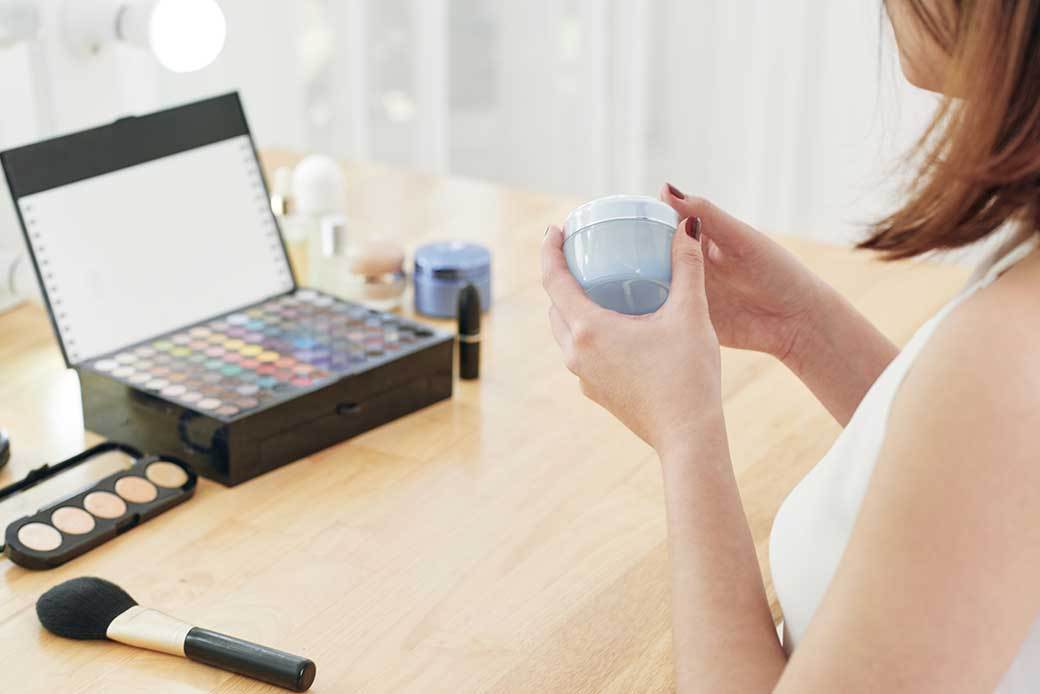 Night creams that have retinol may cause a tingling sensation when first applied.
What are anti-aging night creams?
Generally speaking, you won't begin to notice visible signs of aging until your thirties. You may notice subtle changes in skin tone and elasticity, or you may see crow's feet sneaking in around the corners of your eyes. While these changes are natural and inevitable, they can feel alarming.
Fortunately, there are entire skincare regimens devoted to combating the signs of aging, and adding moisture and nourishment to the skin is a big component of that. Hydrated skin is plumper, making wrinkles appear less deep. A night cream is a heavy moisturizer that contains more hydrators than a regular moisturizer.
Anti-aging creams formulated for nighttime application may also contain strong exfoliants to improve skin's texture and anti-wrinkle agents like retinol that shouldn't be exposed to sunlight.
Anti-aging night creams vs. day creams
Night creams
Night creams contain hydrating ingredients that soak into the skin as you sleep. Unlike day creams, night creams are not meant to be used as a base for makeup. In fact, night creams should only be worn at night due to the photosensitive ingredients they may contain.
Night creams work well on a multitude of skin types, from dry to combination to oily. They are more potent than some other anti-aging creams because they tend to have a stronger concentration of anti-aging ingredients that do the heavy lifting, so to speak, while you sleep.
Day creams
Anti-aging day creams are formulated with expectation that you'll be exposed to daylight. They tend to be slightly heavier than basic moisturizers but more lightweight than night creams. Day creams soak into the skin much faster than night creams and are lightweight enough to be layered under makeup.
Daytime anti-aging moisturizers often have an SPF (15 to 50 is the typical range) to shield the skin from the sun's UV rays. Many contain antioxidants to combat free radical (pollution) damage the skin gets exposed to during the day. Like night creams, anti-aging day creams work on a variety of skin types, though they may be better for acne-prone or oily skin.
Anti-aging night cream ingredients
When choosing an anti-aging night cream, keep an eye out for these proven ingredients.
Retinol: A derivative of vitamin A, this potent ingredient boosts cell turnover, reducing dull skin and the appearance of fine lines. It can also promote collagen production, which your skin needs to maintain elasticity and even out pigmentation. Be aware that retinol can irritate the skin, causing redness and flakiness. While this usually subsides after a week or so, you'll want to slowly introduce products with retinol to your skin.
Peptides: These are the amino-acid building blocks to collagen. Peptides promote and improve elasticity when applied topically to the skin. Collagen production slows over time, causing skin to thin and slacken. Peptides counter this by plumping the skin.
Hyaluronic acid: This gentle but effective hydrating agent plumps skin, the giving it a dewy appearance and diminishing wrinkles.
Vitamin C: This powerful antioxidant actively repairs damage from the sun's UV rays. Many anti-aging day creams contain this ingredient as well.
Alpha hydroxy acids: An alpha hydroxy acid like glycolic acid promotes exfoliation and removes dead skin from the top layer of the skin, exposing renewed, baby-soft skin.
Anti-aging night cream features
Fragrance-free formulas
Classic night creams are quite perfumey, but many brands now offer fragrance-free formulas for those with sensitivities.
Water-based formulas
Water-based formulas are more lightweight and may even have a gel-like consistency. If you have acne-prone or oily skin, a water-based night cream may be preferable. Also, look for products labeled non-comedogenic if you don't want to clog your pores.
Oil-based formulas
Traditional night creams have oil-based formulas and a luxurious, mask-like quality that is rich and nourishing for the skin. People with dry or wrinkled skin tend to benefit from oil-based formulas. Some oil-based formulas are also non-comedogenic, but if you're prone to acne, you might do better with a water-based formula instead.
"Gently cleanse and thoroughly dry your face and neck before applying your anti-aging night cream."
STAFF
BestReviews
Anti-aging night cream prices
Price varies depending on quantity, brand, and ingredient quality. You could spend anywhere from $8 to $155 on an anti-aging night cream.
Budget-friendly formulas with fewer ingredients are typically more affordable, ranging in price from $8 to $18. Mid-range formulas with a moderate range of ingredients that produce results within a few weeks cost anywhere from $20 to $45. These work well for someone with minimal signs of aging.
Luxe serums and ultra-hydrating creams with top-quality agents generally cost between $50 and $150. You should notice results quickly and experience lasting benefits with regular use. These products are found at spa boutiques, department stores, and beauty supply stores like Sephora.


Did you know?
Slowly introduce night creams into your skincare routine, as they often have stronger ingredients (like retinol and vitamin C) that can cause sensitivity at first.
STAFF
BestReviews
Tips
Look for anti-aging night creams that use retinol (unless your skin is sensitive), as this ingredient works powerfully while you sleep to firm and smooth skin, diminishing wrinkles and crepey texture.
Wear SPF 15 or higher every time you go outside — even if it's cloudy. Your skin is more prone to sunburn because of the exfoliants and strong ingredients (like retinol) contained in many anti-aging night creams.
Consistency and patience are key. You won't see results overnight; expect to see changes after six to eight weeks of regular use.
Don't forget the skin on your neck and decolletage. The

neck

and chest areas are just as prone to the signs of aging as the skin on your face.
Perform a spot test before applying a new product to your face. To check for irritation, apply a pea-sized amount to a less-visible area like the nape of your neck, under your ear, or on the inside of your wrist. Check the results in 24 to 48 hours for signs of irritation.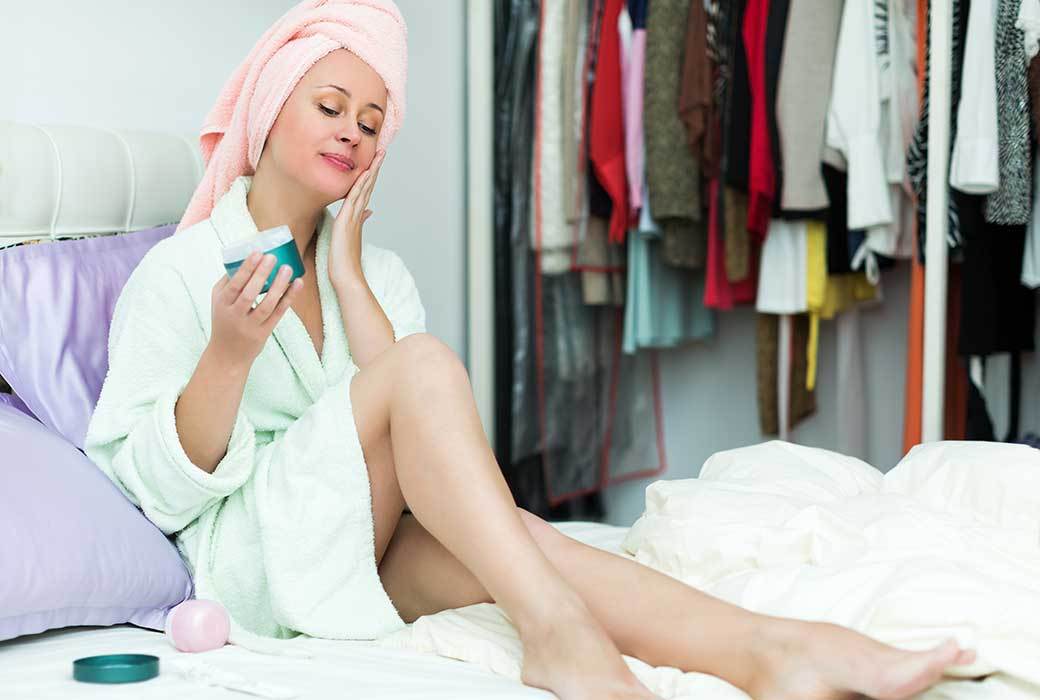 Do not use a day cream with SPF at night. Night creams offer reparative features and extra hydration that moisturizers with sunscreens lack.
FAQ
Q. What's the difference between an anti-aging serum and an anti-aging night cream?
A. Serums have a liquid consistency and are thinner than creams. Because of this, they absorb quickly into the skin and are lightweight. They may have the same anti-aging ingredients, like peptides and retinol, but usually not as many of them. However, they may have a stronger concentration of those ingredients.
Serum formulas work best with oily skin types. If you have drier skin, consider layering an anti-aging serum beneath a moisturizer.
Q. How quickly can I expect to see results from my anti-aging night cream?
A. There is no one-size-fits-all approach because everyone's skin is at a different place. The results you see, and how soon you see them, dependon what your concerns are, how often you use an anti-aging night cream (in combination with a daytime skincare regimen), and the quality of the night cream you purchase. Generally speaking, you should notice some changes in anywhere from four to eight weeks.
Q. Are there negative side effects to a cream with anti-aging ingredients?
A. There's always a chance that an ingredient won't mesh well with your skin, especially if you have allergies or a sensitivity to it. This is why we recommend doing a small skin test before applying the product to your face. Retinol has wonderous anti-aging properties but is known to cause flakiness and redness when first introduced. Gradually introducing a new skincare product is better than rushing it.
Videos
1. BUDGET FRIENDLY ANTI-AGING SKIN CARE: DERMATOLOGIST TOP PICKS @Dr Dray
2. My Drugstore Anti-aging Skincare Routine | Step-by-Step with The Budget Dermatologist
3. 10 Best Anti-Aging Night Creams | top anti-wrinkle hydrating moisturizer for face, eyes, & neck
4. Luxurious Anti-Aging Night Cream Is It Worth the Price or Totally Not Worth it at ALL
5. Best Anti Aging Moisturizer To Buy In 2021