Home > iPhone Issues > [Quickly Solved] iPhone Died and Won't Turn on While Charging
Brandon Eldred
August 9, 2019 (Updated: September 24, 2021)
Many people have experienced battery or chargingissues on their iPhone. Especially for the older version such as iPhone 6(s) or 7 and the new models like iPhone 11 and 12. Sometimes the iPhone never turnson how hard you try. This issue has annoyed a number of users as they areunable to find out the reasons why it is happening.We have come across a complaint from an iPhone user on one of the popular online forums.
Question
"I always experience battery issues on my iPhone 6. Yesterday I updated it to iOS 14, and it just won't charge after the update. My iPhone 6 died and won't turn on after that, although I kept in on charge. Now it has been charging for hours but still won't turnedon. Actually I have just updated it to iOS 14, it is because of that? Can anyone help me fix it?"
We have seen similar complaints on various online forums, either iPhone won't charge or won't turn on after hours of charging. This kind of problem happens more after Apple release the new iOS updates. Following might be the reasons why your iPhone won't charge after updates.
One of the common reasons may be the iOS software glitchesand you needto payattentionto that.
Sometimes the iPhone doesn't charge or turn on when you are not using original cable and adaptor.
There can also be a hardware problem on your device that is preventing it to turn on.
You may have pressed the Side or Power button many times, but the screen is not turning on. It is not showing anything and remains black even after trying multiple times. In this article, we willgive the top 8 solutions for fixing the won't charge or turn on problem on your iPhone.
Part 1. 5 Simple Checks before Searching for Reliable Methods

Part 2. Fix iPhone Charging but Won't Turn on Due to Software Problems
Part 1. 5 Simple Checks before Searching for Reliable Methods
Before we get to some more invasive solutions to fix this problem, it is worth noting that the iPhone could fail to charge or turn on because of minor hardware related issue. The following simple checks can help you determine if these issues are the main cause. You might not need to do much to get your iPhone charging again:
1.Charge Your iPhone More than Half An Hour
Your iPhone won't turn on immediately if the iPhone battery is completely drained. Charge the device and then try to turn it on.
Use original adaptor and USB cable to plug the charger to the wall outlet. Let it charge for about half an hour. With the iPhone connected to the charger, try to turn it on.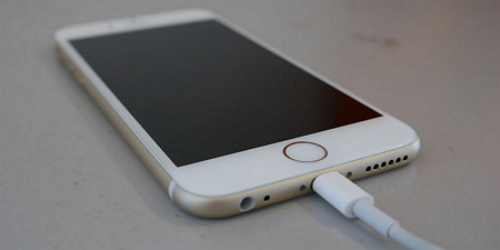 2.Check Your Lightning Cable &Your Charger
Are you sure you are using the original charger for charging the device? If you are unsure, check the lightning cable and charger and make sure they are working properly.
You can use your charger to charge another iPhone. If the device is getting charged then the issue is with your iPhone. If not, the issue must be with the charger.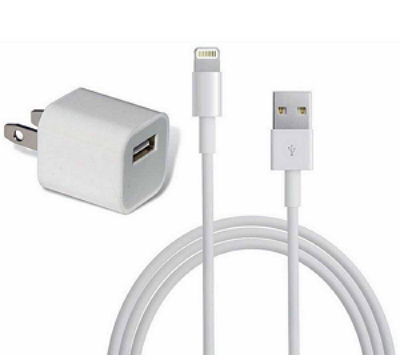 3. Check the Charging Port on Your iPhone
If changing the charging cable and USB adapter doesn't work, it is very possible that the charging port may be dirty or damaged. Check the port and gently remove any dust and debris you may see on it and then firmly plug in your charging cable into the device. If nothing happens, you may need to get the charging port repaired.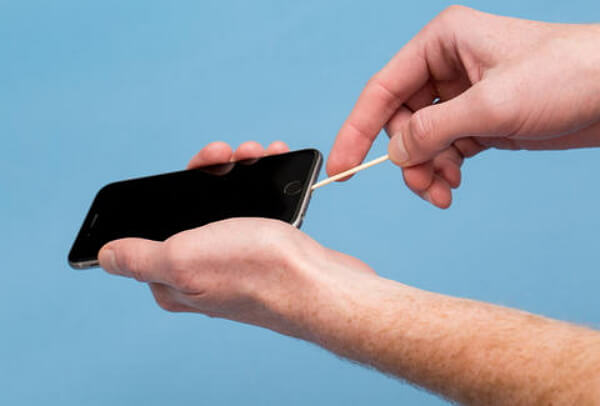 4.Force Restart Your iPhone
When the iPhone doesn't turn on, you can force restart it and try to turn it on.
Force Restart iPhone 6(s) or older models
Step 1: Press and hold both the "Power" button and the "Home" button at the same time.
Step 2: Keep holding the buttons firmly till you see the Apple logo.
Force Restart iPhone 7/7 Plus
Step 1: Find the "Power" button on the right side of your iPhone, press and hold it.
Step 2: At the same time, press and keep holding the "Volume Down" switch until the Apple logo appears on the screen.
Force Restart iPhone8 and Later Models (iPhone 12 included)
Step 1: Press and release the volume up button and then press and release the volume down button.
Step 2: Now long-press the side button.
Step 3: Release the button when you see the Apple logo.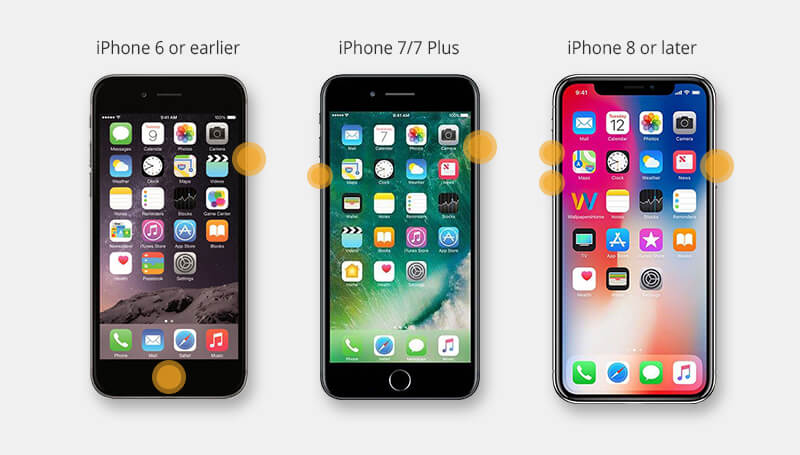 5. Check Whether iPhone Won't Charge/Turn on due to Software or Hardware Problems
Your iPhone may fail to charge if you are using the wrong charging cable or adapter or if the charging port on the device is dirty or damaged. Software issues can also cause the problem. For example, there are some apps that may interfere with the device's function causing it to charger a lot slower. If your device is getting too warm during charging, the software may limit charging above 80%.
Fortunately, the most effective solutions you can try whether the problem is software or hardware related are listed below.
2.The Best Way to Fix iPhone Charging but Won't Turn on
We have mentioned that this issue might be caused by some iOS errors we do not know. So, we must use a professional way tohelp usif theiPhone is not turning onwhile charging.
If you suspect iOS issues on your device, you must use a professional tool like iMyFone Fixppo for quickly fixing them. It is one of the most popular tools that are designed to fix alliOS system issues.
Without any loss of data, you can easily fix all the iOS issues using iMyFone Fixppo, such as

iPad Multitasking Not Working

,

iPhone echoing

, and so on.
Even though the user doesn't have any technical knowledge, he can use Fixppo for fixing the issues within minutes.
This tool works on all the iPhone and iPad models including iPhone 13 and is compatible with all iOS versions even the iOS 15.
Let's take a lookat the steps for fixing this issue using Standard mode of Fixppo.
Step 1: Download and install iMyFone Fixppo on your computer.Then connect your iPhone to the computer and click on Standard mode on the main page. Click Next.If Fixppo does not detect your device, you needto put it in DFU or Recovery mode.The instructions for putting the device in DFU or Recovery mode will be clearly given on the screen. Follow them and proceed to the next step.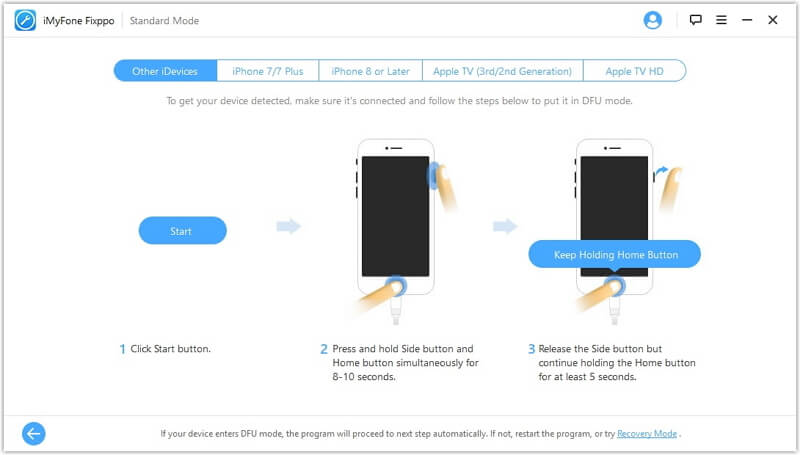 Step 2: When the device is in DFU or Recovery mode, it will automatically get detected by the software.After the successful detection, Fixppo will display all the available firmware versions on the screen. Select the relevant firmware version and click Download.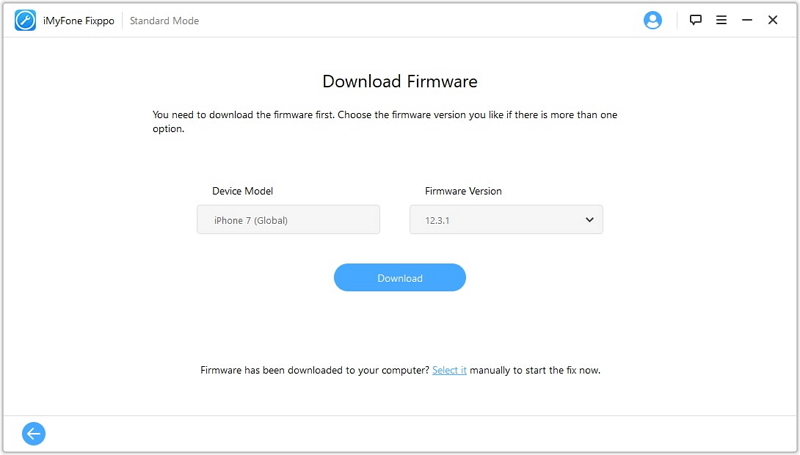 Step 3: Now click on the Start button. After the process is complete, the iPhone will restart normally. If it fails to restart, retry all the steps or try the Advanced mode.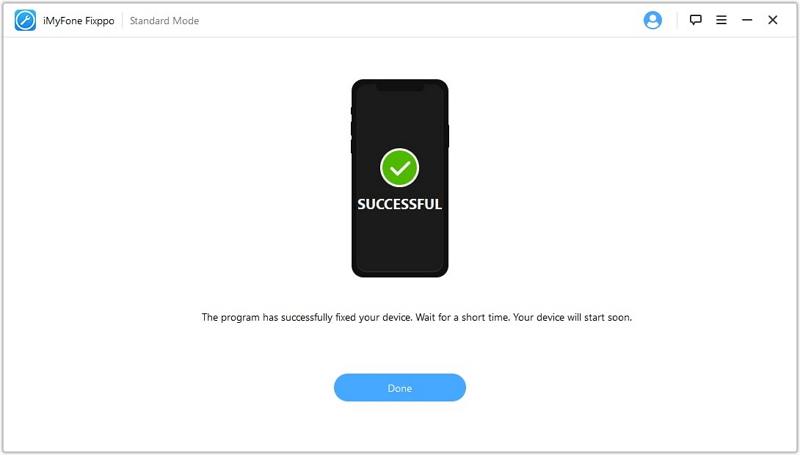 Don't hesitate to use this tool for fixing the issues on your iPhone. All the issues will be fixed safely and quickly. iMyFone Fixppo is also trusted by many users and professional websites across the world. Download free version now!

3.Fix iPhone Hardware Died & Won't Charge or Turn on
If the above methods don't work, the problem of your iPhone might be hardware-related, then you only have two options to fix the device.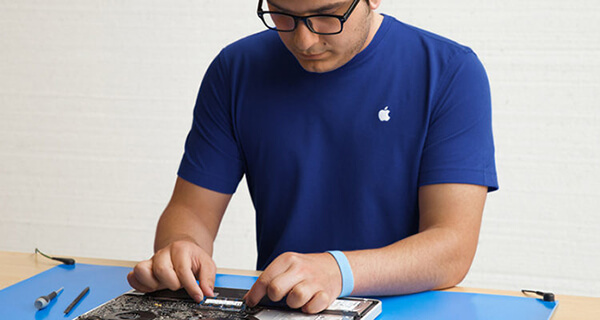 1. Find ARepair Shop near You
In most cases, the problem is usually the charging port if the device won't charge or a variety of hardware issues if the device won't turn on. If your warranty is no longer valid, your best bet is to find a reputable repair shop near you to have the device fixed. Some of them are very effective and can easily diagnose the problem and fix it for you.
2.Contact Apple Support Center
Even after trying all the methods if the issue is not fixed, there mightbe something wrong with the hardware. Contact Apple Support Center and explain the issue to them. TheApple Support team will help you the detect and get rid of this issue.
Conclusion
If your iPhone is dead and doesn't turn on even while charging, you must try the methods given above. AlliOS issues will be fixed by iMyFone Fixppo tool, so it is highly recommended as the first choice for you. If you want to know more about the software or want to ask us something else, you can use the comment section below.
Videos
1. iPhone 5/5s/5c/SE: Won't Charge, Won't Turn On, Black Screen– NO PROBLEM!
2. iPhone Battery Drops Suddenly – How to Fix
3. My iPhone Won't Charge But It Says It's Charging! Here's The Fix.
4. How to Fix iPhone Not Charging Issue | Solved iPhone Charging Problem
5. How to Fix iPhone Black Screen of Death? 3 Ways to Save Its Life!